Dear Readers, change with the seasons.
Recently I posted a video discussion about the changing seasons. We all have our favorite season. As we enter into the Fall season or the season of harvest, I hear people groaning about the ending of summer and the anticipation of winter; so much expressions of sadness and Fall doesn't officially start until September 23.
Most people allow the change of seasons to regulate their moods thus effecting their behavior. Its natural to want to live in a warm cilmate because it makes people feel better. On a recent trip to California I thought about what life would be like if there were no cold snowy Winters, and April showers. Living in a warm climate allows the opportunity for longer days, and more time spent outdoors, a wonder contrast to staying indoors in fear of the cold. Has it ever occurred to you that we don't have to allow the changing seasons to have a negative impact on our mindset or limit our activities. The seasons do what they do naturally without effort. Each seasons knows when its time to fall back or spring forth. I like Winter snow when it white, fresh and beautiful. I like rainy days at least when I can spend them at home.
I enjoy the color festival of the Fall and all the wonderful smells of spices like; vanilla, pumpkin, apple cider, cinnamon, nutmeg and all the other delicious smells and tastes that usher in the holiday season. We don't have to view the changing seasons as something to dread, instead think about changing with the seasons.
Starting with Fall, a time to let go and declutter, Instead of waiting for Spring to clean. Fall can be a time to reflect, and get rid of emotional baggage. Look around your environment does your home reflect the way you feel? Are you holding onto things that have long out weighed their usefulness? Are there relationships you should detach from to make room for personal growth. When the seasons change they do so without hesitation, what needs to die, will die because the atmosphere is being prepared for renewal of the next season. I see Fall as a time to explore.
Old Man Winter doesn't have to be viewed as the worst time of the year; When people shut themselves in and becone indifferent due to the snow and freezing temperatures. Winter can be a time of close bonding with family and friends and a time of discovery. The problem is that most people are bored during winter because they don't take advantage of learning new activities like skiing, snow boarding or ice skating. There are many winter resorts that have great outdoor and indoor activities. Winter can be a time to create family actvities such as, games night, pot luck dinners, family members can take turns hosting movies night. Winter brings the holiday season a perfect time to have an open house or decorating parties. I know many towns that host winter festivals that are perfect for a winter weekend getaway.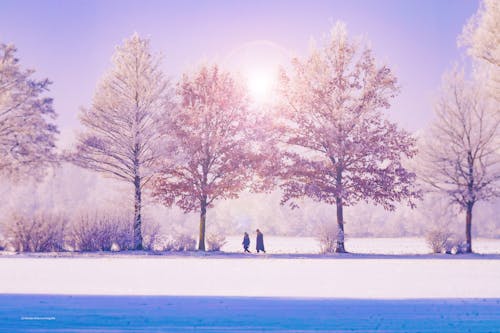 Spring is always a welcomed time of renewal in anticipation of summer. Most people like to rush the season of spring in order to get to Summer. I think that Spring is a season that is underappreciated for all the wonderful work nature does to prepare for the renewal of the earth. Spring has the task of softnering the earth, preparing for the return of wild life. The rain washes and nurtures the earth welcoming the warmth of the sun to complete the amazing metamorphosis of green grass, and bursts of colorful flowers, and the abundance of trees.
There is said to be 90 days of summer. And we are currently in " the dog days of summer," soon the days will be shorter, nights longer when the clocks falls back, backyards are closed, grills covered, pools emptied, boats anchored, birds flocking south, and squirrels gather food to hunker down for the long winter months.
May I suggest we enjoy each day, catch the warmth of the sun for as long as you can, for there is no need to worry, seasons change and summer will be back again.